PAYMENT METHODS
1. PayPal

PayPal is a secure and trusted payment method for online shopping.
1) With PayPal, you can send payment quickly and securely online.
2) Through PayPal, you can pay with credit card , debit card, or bank account balance even if you do not have a Paypal account.
3) Once your order is submitted, you will be redirected to PayPal to complete the transaction. You can trace the status of your payment using your PayPal account.
2. Pay Later
How does PayPal pay it later work?
PayPal offers short-term, interest-free payments, longer-term, monthly installments, and other special financing options that buyers can use to buy now and pay later, while merchants get paid up-front. Pay Later is included with the standard PayPal Checkout.
3. Credit/Debit card
We accept kinds of debit/credit cards with international transaction function. Paying with Credit or Debit Card is safe, easy and convenient.

How to pay with a credit/debit card:
1) Fill in your Contact Information and Shipping Address;
2) Choose the payment method as Credite or Debit Cards;
3) Check your billing address and then click "Complete Order";
4) You will be direct to the payment page to fill in your card details;
5) After payment done, there is a receipt of the order send to your e-mail.

NOTE:
Currently, we accept Visa, MasterCard and Maestro payments from most locations worldwide.
If several of your attempts have failed, please try again in 24 hours or use the other payment method like PayPal or Pay Later.
4. Pay with Klarna
What is Klarna?
A new shopping option is now available on our website, which you can use to buy now and pay later.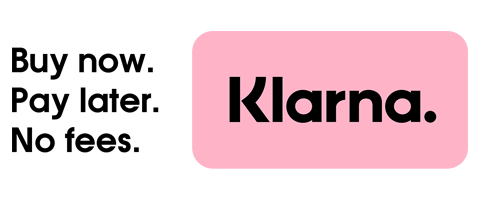 How Can I Use Klarna?
1. Find your favorite products on the website, put them in the shopping cart. Select your shipping address or create a new one.
2. Choose pay in 4 interest-free payments or pay in 30 days from the date of purchase with Klarna as your payment method, and you don't need to create an additional account.
You can split the purchase into 4 interest-free payments or 30 days to pay from the date of purchase at Klarna. You will receive a reminder a few days before the due date. You can log into the Klarna website or the Klarna app to view your order invoice.
This payment method is available for address from United States ONLY. The other address please choose the other payment methods.
If you have further questions about Klarna, please visit https://www.klarna.com/us/