We are An eBike Factory
What's the Benefits to Buy eBike from A Manufacture Factory?
The electric bike industry has seen rapid growth in recent years, as more and more people switch to pedal-assist bicycles as an efficient, eco-friendly, reduce carbon footprint and save money means of transportation. As such, there is a growing demand for electric bike manufacturers to meet this demand. Buying an eBike directly from an electric bike manufacturer can offer several advantages over purchasing from a retailer.

Then what's the benefits to buy electric bikes from the manufature factory? Here are some of the benefits of buying an eBike from an electric bike manufacturer factory.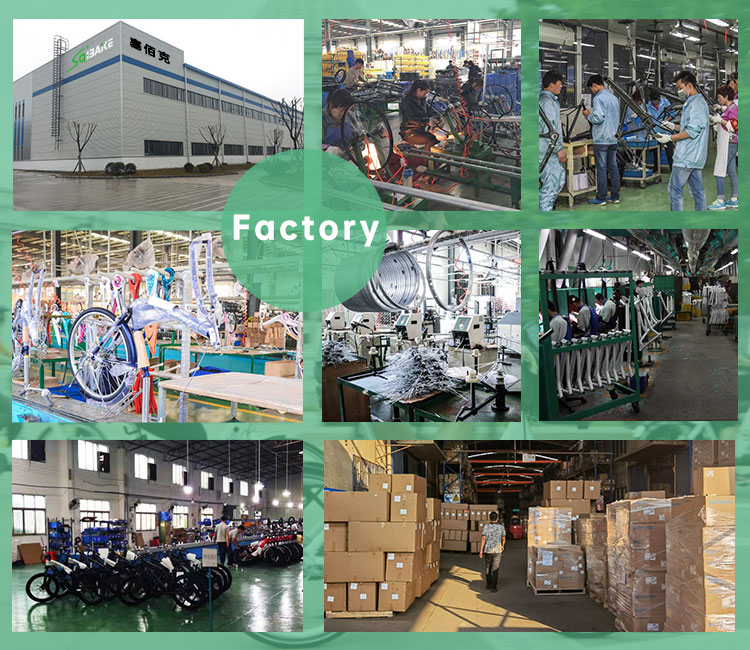 Cost: Buying from a manufacturer can often be cheaper than purchasing from a retailer due to the fact that the manufacturer usually sets their own prices. This can be especially beneficial for those on a budget who don't want to sacrifice quality for price.

Customization: Many electric bike manufacturers offer customization options so that you can get the exact bike that you want. This can range from choosing the frame size, color, and components to even having a customized paint job and graphics. This level of customization can be difficult to find from a retailer.

Quality: Electric bikes from manufacturers usually come with higher quality components than those that are found in the retail market. This is because the manufacturer has the ability to pick and choose the parts they use to ensure they are of the highest quality.

Warranty: Purchasing an eBike from a manufacturer can often come with a better warranty than those found from a retailer. This can give you peace of mind knowing that if something goes wrong with your bike, the manufacturer will be there to help you out.

Support: When you purchase an eBike from an electric bike manufacturer, you can be sure that you'll have access to excellent customer service and support. The manufacturer will be able to answer any questions you have and provide you with any assistance you may need.

These are just some of the benefits of buying an eBike from an electric bike manufacturer factory. With the cost savings, customization options, quality parts, warranty, and support, you can't go wrong when buying an eBike from a manufacturer. So, if you're looking to reduce your carbon footprint and save money on your daily commute, buying an eBike from an electric bike manufacturer is a great option.


As we all know that a factory is able to manufacturing the product itself from material to a finished item. All the details, specifications and parameters can be set by the manufacturer. One such manufacturer factory, named Saibaike, located in the Southern of China, is at the forefront of this industry.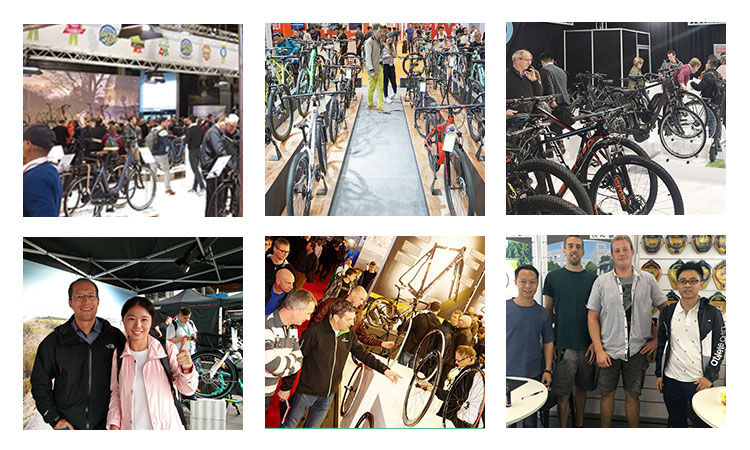 Saibaike was established in 2021 and has became one of the most well-known and respected electric bike factories in the country. The factory utilizes state-of-the-art technology to ensure that the highest quality electric bikes are produced. All of the electric bikes produced at this factory are designed with the latest in technological advancements to ensure that they are lightweight, durable, and easy to use.

In addition to producing high-quality electric bikes, Saibaike also provides custom orders for customers who wish to have a more personalized bike. Our factory has a wide selection of frames and components that can be used to create a unique electric bike tailored to the customer's exact specifications. This allows customers to design their own bike that fits their lifestyle and needs perfectly.

Saibaike factory has a team of experienced engineers and technicians who are constantly working to improve the electric bike design and production process. The team is always looking for ways to make the production process more efficient and cost-effective. This helps to keep the cost of the bikes down and makes them more affordable for customers.

The Saibaike factory also has a dedicated team of customer service representatives who are available to answer any questions that customers may have about the electric bikes and their components. They are also available to provide technical advice and assistance to those who are considering purchasing an electric bike.

In addition to producing and selling electric bikes, Saibaike also offers a variety of services to its customers. This includes providing lithium battery customize serives , as well as offering a warranty on all of their products. This is a great way for customers to ensure that their electric bike is properly taken care of and in good working order.

Saibaike is committed to providing customers with the highest quality electric bikes at an affordable price. They strive to ensure that their customers are satisfied and that their electric bike is always in good condition. We guarantee to provide the best customer service and ensuring our customers are completely satisfied with their purchase. So just put down your worries and get you electric bike now!